Home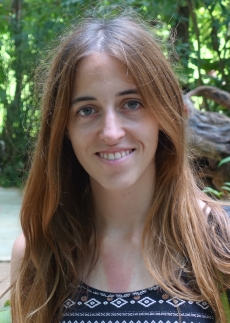 Since September 2021, I'm a postdoctoral researcher at Télécom-Paris working with Chloé Clavel and Matthieu Labeau.
I did my PhD at the LISN lab (former LIMSI), Paris-Saclay University, under the supervision of Marianna Apidianaki and Alexandre Allauzen. My thesis, defended in June 2021, addresses the representation of different aspects of word meaning in neural language models. It was part of the ANR MultiSem project.
My broad research area is Natural Language Processing, and more concretely I am working on Computational Lexical Semantics with a focus on the adaptation of linguistic representations to semantic properties of words.
I'm particularly interested in representations of words and meaning in context, but my general research interests also include paraphrasing, lexical style and semantic ambiguity.
News
Aug 2022: One paper accepted at COLING 2022! More details soon.
Jul 2022: Gave a talk at the Jozef Stefan Institute in Ljubjana, Slovenia.
Apr 2022: Our paper on polysemy in conversation and written texts has been accepted to LREC 2022!
Sep 2021: I started working as a postdoctoral researcher at Télécom Paris.
Jun 24, 2021: I defended my PhD thesis! You can find it here.
Apr 2021: Our latest work has been accepted at NAACL 2021 and TACL!
Sep 2020: Our paper on scalar adjective ranking with BERT has been accepted at EMNLP 2020!
May 2020: Participated in SemEval 2020 task 3: Graded Word Similarity in Context.
Feb 2020: Gave a talk at the Research Seminar Language Technology of the Department of Digital Humanities, University of Helsinki.